Metro Girls Junior Golf League
Launching Spring of 2020!
Information Session March 7, 1:00-3:00pm  Golf Central, Bayer's Lake
This new league encourages all girls aged 13-18 years to join us for a season of learning, playing and fun. No Experience Necessary! We have taken our model that has worked for the past six years with our Ladies league to encourage more high school girls to take up the game, improve and compete.
Our League is designed and led by certified coaches, female PGA of Canada Golf Professionals to encourage them to play, set goals and succeed. On Course mentorship and other opportunities to learn will keep you engaged and having fun.
Included in the League:
18 hours of PGA golf instruction
12 weeks of organized league play
Rules of Golf and etiquette sessions
Golf Canada membership
Volunteer opportunities
Introduction to competition
Coaching for high school team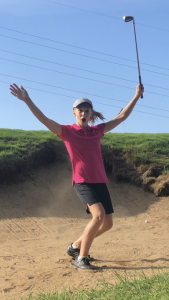 PLAY
Weekly golf games organized each week at a variety of courses in HRM. On course mentorship and support from PGA teaching professionals
LEARN
Bi-weekly group clinics offered by our female PGA professionals. All practice sessions are designed for the individual to maximize their performance. Rules of Golf, etiquette and Handicap sessions are provided
FUN
Our PGA Pros and volunteers create a fun, safe environment for girls to learn and play. Our league is open to girls of all skill levels
COMPETE
Support setting goals and working toward them. You will learn how to manage your golf handicap and work toward playing in a few invitationals, Provincials and field days. For those girls wishing to play on their high school golf team, this league will prepare you for tryouts and coach you through the process
Season runs May 24-October 10th
Registration begins January 24, 2020
Cost: $345 (includes all course and instructor fees)
Space is Limited
SCHEDULE
Clinic May 24 4:15-5:45pm Oakfield GCC
Clinic/Intro to Play May 30 2:30-4:30pm Oakfield GCC
Play June 6 2:00-4:00pm Glen Arbour Par 3
Clinic/Play June 13 2:30-4:30pm Oakfield GCC
Play June 20 1:30-3:30pm Grandview GC
Clinic/Play June 27 2:30-4:30pm Oakfield GCC
Play June 28 1:30-3:30pm Lost Creek GC
Ladies Amateur Volunteers required July 3-5
Clinic July 5 1:00-3:00pm Oakfield GCC
Nova Scotia Junior Championships July 8-10 The Lakes
Play July 11 1:00-3:00pm Grandview GC
During July and August clinics and games will move to daytimes on either Wednesdays or Thursdays
Other dates and tournament schedules to be added soon….It is not mandatory that the girls compete in any events.
Meet your Coaches:
Sara Wilson, PGA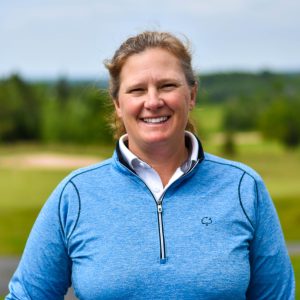 Sara grew up in Sudbury, On and comes from a golfing family she has been a Class A PGA Golf Professional since 2005. She has been employed at Ashburn GC and presently serves as the Director of Golf Instruction at Oakfield GC. In 2013 she launched her business Metro Ladies Golf Inc. to support women who want to play golf. Her passion is teaching, she is a trained coach and runs a vibrant junior program at the club. She is also the Head Coach of Team Nova Scotia Golf team for the 2020 North American Indigenous Games. In 2015 Sara was the winning caddie for Abraham Ancer at the Web.com Nova Scotia Open. An active volunteer in her community she coaches competitive Peewee hockey, serves on the Board of the LWF Baseball Association and various committees with the PGA Atlantic.
2015 Canadian Progress Club Halifax Cornwallis Award Excellence in Health and Sport
2016- PGA of Canada Atlantic Teacher of the Year Award
2016- PGA of Canada Atlantic Women's Professional of the Year
2018- PGA of Canada Atlantic Class A Professional of the Year
Daria Leidenius, PGA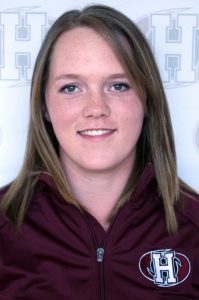 Daria began playing golf at the age of 5 back home in Alberta at the local golf club participating in junior girls' clinics. Not knowing it was her passion until age 13, Daria continued to gradually play more golf every year, along with multiple other sports including volleyball, basketball and soccer. Jump forward a few years and Daria moved from Alberta to attend Holland College in Prince Edward Island where she gained more knowledge in golf through the Golf Club Management program and graduated in 2018. Currently she is pursuing her Bachelor of Business Administration at MSVU. Just recently in early 2018, Daria joined the PGA of Canada setting up her home base at Glen Arbour Golf Course as the Pro Shop Supervisor. Daria has had a successful first year as a member of the PGA of Canada, winning the title of Women's Atlantic Champion, and being nominated as Candidate for Membership of the Year in 2018. She is looking forward to another great season of golf this coming summer and is excited to meet and work with many more people.
This program has been made possible by a grant from the Golf Canada Foundation.